When: 9AM – 12:30PM Aug 16th Saturday
Where: InnoSpring, 2901 Tasman Drive, Santa Clara, CA
Ted Kraus, Managing Partner at Tech-Rx Ventures
Adam Gold, Founder at Espial Ventures
Ryan Bloomer, Managing Partner at Momentum Accelerator
Mike Loftus, Startup Executive & Angel Investor at F50
David Cao, Startup Hunter, Angel Investor at F50
Judge Panel Bio
---
Ted is a Managing Partner at Tech-Rx (www.tech-rx.vc) where he focuses on commercializing consumer products and technologies in the energy, biotechnology and web industries.  Prior to Tech-Rx, he was a Principal at 8 Rivers Capital (www.8riverscapital.com) where he managed deal flow and due diligence for potential investment opportunities and developed commercialization strategies for NET Power, ParkIntuit and Hemosonics. In 2011, he Founded BUYSTAND (merged), an ECN and trading platform for consumer goods, where he served as COO from 2011 – 2013.  Early in his career, Ted was a Technology Analyst for Tech Coast Angels, the largest angel investment network in the US. He received an MBA from Loyola Marymount and a BS in Finance and Entrepreneurship from the University of Arizona. In 2013 Ted completed the Executive Program in Design Thinking at the Hasso Plattner Institute of Design at Stanford.
He lives in Silicon Valley and is an avid snowboarder, runner and mountain biker.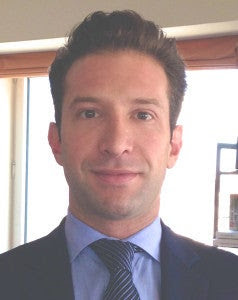 Adam Gold, Founder at Espial Ventures
Espial Ventures was launched to invest in the next generation of leading companies with a keen focus on backing imagination and innovation. Prior to Espial Ventures in 2014, Adam founded Espial Capital in 2012 to capitalize on the tectonic shifts underway across the global public equity technology, media, and telecommunication (TMT) universe. Espial's strategy capitalizes on powerful tailwinds and headwinds that result in behavioral changes in consumption, distribution, retailing, and computing, across dozens of electronics, services, and digital and physical product categories. Adam previously ran money at Gilder Gagnon Howe & Co (GGHC) in New York, which he joined in 2008. GGHC managed $5B in capital with a focus on global growth investing. Prior to GGHC, Adam worked at Coatue Management, a $10B fund with a focus on global TMT investing, which he joined in 2007. Adam began his career at EnTrust Capital in 2001 as an Intern and Summer Analyst, and became a full-time analyst in 2005, where he covered all of EnTrust's TMT investments. Graduating early with numerous honors and distinctions from New York University's Stern School of Business in 2004, Adam holds a B.S. Magna Cum Laude with double-majors in Finance and Accounting and a minor in Journalism & Mass Communication. Adam is also Chairman of the Espial Foundation, which he started in 2013 to invest in the next generation of student leaders and innovators. The Foundation's core tenet: TECH (Technology | Education | Children | Health) is an investment in a more innovative and skilled workforce, and a more vibrant economy.
Ryan Bloomer, Managing Partner at Momentum Venture Partners 
We invest and grow leading mobile startups from around the world.
Mike Loftus, Startup Executive & Angel Investor at F50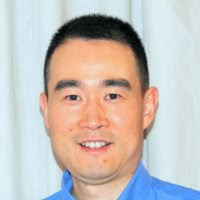 David Cao, Startup Hunter, Angel Investor at F50